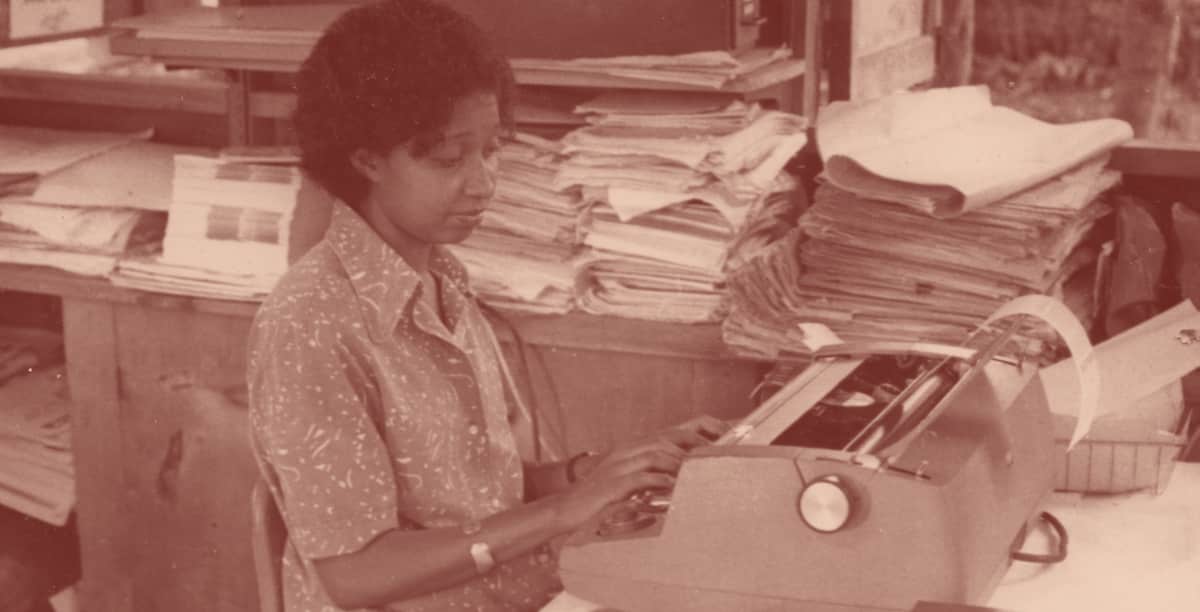 A Splendid Sunday Morning Paper - The Tapia News Story
It would take almost 10 months after the birth of the Tapia House Group for the first signs of Lloyd Best's dream of ' a splendid Sunday Morning newspaper' to become real.
TAPIA, the newspaper, that first appeared on September 1969, began as a political organ- cum -newspaper. It was a product of the Tapia House Group's printing and publishing enterprises. One company published and the other printed. These efforts represented a conscious attempt to localize the production of print media in the tradition of New World fortnightly and quarterly journals.
The production of TAPIA went through 3 issue cycles. The first cycle was an occasional publication from 1969 to 1971; the second was a monthly from August 1971 to 1972; then followed, the TAPIA weekly newspaper from 1973 to June 1977. For all of those years reading from print was a primary source of information, right up the development of the world –wide- web, with its shorthand appellation,  and the transmission conduit called the Internet.
These were combined with TAPIA Special issues that were produced as extended editorial commentary on developments within the popular movement for change that could not be covered, on demand, by an occasional publication. These 'Special Bulletins' filled a sorely needed gap for analysis and information in a timely manner. Adrian Espinet and Lloyd Best, respectively, edited and managed the production of the first issues between 1969 and early 1970.  Espinet belonged to Best and  Vidya Naipaul's generation.  He was an extraordinarily talented and creative writer, with a great command of the written word. He could supply copy for a 16- page tabloid almost alone. This was an important attribute where the few non-columnist writers, were:  Lloyd Best, Hart Edwards and Syl Lowhar  Adrian edited the paper up to the time of his detention under the State of Emergency declared by Eric Williams, then Prime Minister.  The locus of editorial planning was completely out of the limelight in a house on  Rapsey Street, Curepe. There Adrian Espinet banged out articles on an old laptop Remington typewriter or some other brand.
Editorials were labeled 'The Movement' and were written by Espinet, mainly by Best, and often by both of them.  Espinet's articles lampooned the government, the manner in which justice was dispensed, the education and the political system.  'Plenty Parties, Plenty Balls' in Vol 1 No. 6, was a good example.  In the repressive climate of the times many of the bylines were non-de-plumes, such as Cedric Frank, Sally Harper and Jacques Farmer.  Real names were Best, Espinet, Augustus Ramrekersingh, Earl Augustus, Michael Gibbs and Lloyd King were person who earned livelihoods, independent of the government.
In August 1971, production capacity was added with the appointment of Lennox Grant as Editor, TAPIA, and Lloyd Taylor, Administrative Secretary.  In this phase, production of TAPIA took place horizontally in 3 venues. The typesetting took place in the Tapia site officers delivered by Ivan Laughlin. The paste-up, graphics, camera work and plate burning took place in the production department of the Trinidad Express Newspapers. The stock (plain paper) and plates were taken overnight to the OWTU's Vanguard Press in Lower Hillside. And the printed stock would be hauled back, normally by Lloyd Best and Lloyd Taylor to the Tapia House to have their 'backs' broken and folded by hand, under the patient supervision of Robert Maxwell, a professional binder by training.
Distribution channels were opened up by Ivan Laughlin, Lloyd Taylor, Lloyd Best and Allan Harris. There were 3 main channels called 'runs', namely the South run, the Port of Spain and West run and the East run. The paper was collated by a team of volunteers around 12.00 midnight and was picked up by hand or vehicle for distribution. The paper was distributed as far East as Cumana in Toco; as far South as Palo Seco and Fanny Village, and as far West as Carenage, Diego Martin and Petit Valley. The Piarco news-stand sold the paper too. Paper was distributed on an assignment basis.
This production process was exacting and was possible only by dint of enthusiastic idealism on the part of what was a youth movement of men and women in their 20's. We were as rich in hope, as we were, poor in physical resources.  A startling reminder of that fact was the used Fairlane station-wagon, acquired as a gift. On a return trip from Vanguard Press in Lower Hillside, San Fernando one night, Best and Taylor, after many starts, had to leave the vehicle to look for alternative transport, because it could only operate in reverse gear. Off course we laughed whimsically of the irony of a free gift from a well-to-do businessman.
By late 1972 Tapia was ready to expand capacity to include a full printing and publishing operation housed in the Tapia House, Tunapuna Road, Tunapuna.  John Haynes, production manager, at the Express, was recruited to assist to find suppliers for a press, cameras and plate burner. One year later we were ready to switch to a weekly output cycle. We purchased a Dominant off-set printing press manufactured in Eastern Europe. The learning curve was steep because many times instead of clear photos we got black-patches, while alignment of plate and paper was sometimes asymmetric. The third phase was marked by the emergence of Basdeo Panday, and the fall of Bhadase Sagan Maharaj as leader of the All Trinidad Sugar Estates and Factory Workers Trade Union. Most of the reporting on the labour relations  in the sugar industry was done by Lloyd Taylor.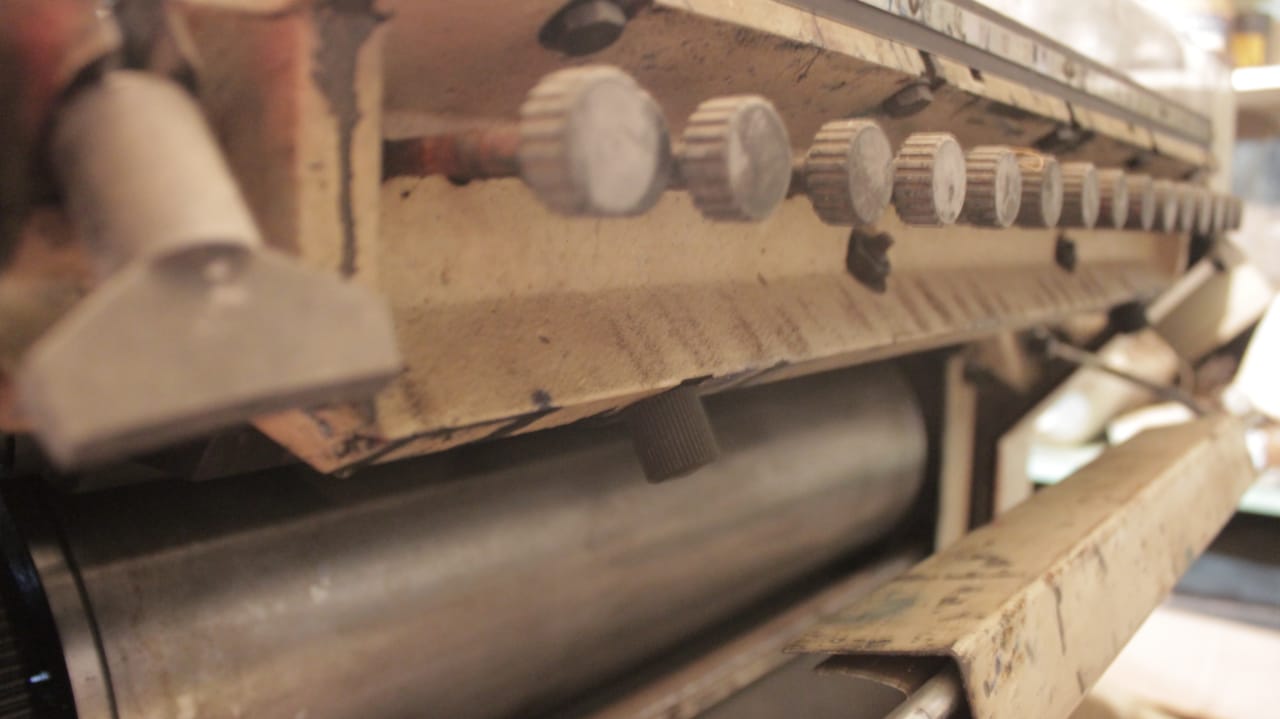 A rich diversity of people and talents contributed to the success of the enterprise. These included Arthur Atwell as business manager; Allan Harris as Administrative Secretary; Joan Fuller, Margaret Gibbs, Carol Best and Greer Green as typesetters; Gerry Pierre, Godfrey Cole and, a number of Trinidad Express employees, moonlighting as graphic and paste-up artists; Orson Farrier and Robert Maxwell as equipment operators; Ann Hernandez , as office administrator; Ralph Hernandez as inventory manager; Lennox Grant, as editor, Lloyd Best as managing editor, and a rich bevy of writers that included Lowhar, Laughlin, Allan and Michael Harris, Denis and Sheilah Solomon, Dennis Pantin and Ramrekersingh.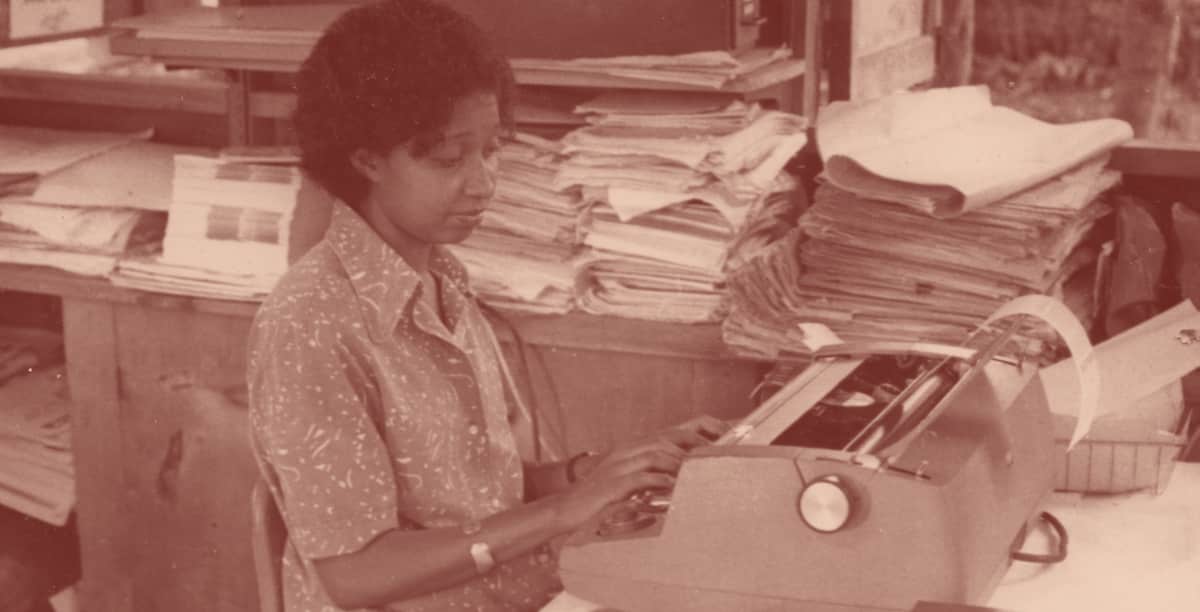 TAPIA weekly output was sustained through- out the period of the Tapia House Movement 's campaign and mobilization for the General Elections of 1976. After 8 and one-half years in existence, the pressures of day to day existence took its toll on many, and that led inevitably to an exodus of human resources for gainful employment elsewhere. In July 1977 TAPIA was suppressed to make way for the Trinidad and Tobago Review.
Professional staff that remained in harness was recruited by the Trinidad and Tobago Institute of the West Indies. This team included Allan Harris, Vanus James, Lincoln Myers and Lloyd Taylor. The TTIWI, conceived, as the executive arm of the National Trust Foundation, is now renamed the Lloyd Best Institute, in his honor and memory.
A free press, such as existed, was sorely compromised by two factors. First, were 'special correspondent' biased feeds from the government or foreign sources or from the heavily censored system in the government controlled media by the Censorship czar, Mr. Jimmy Bain. Mr. Bain's attempted to imprison the mind with the medieval- severity of Torquemada's Spanish Inquisition, that had made torture by water-boarding a new reality. And the second was the absence of socially independent media of communication, before the Trinidad Express emerged out of a conflict and closure of a foreign controlled media – the Mirror.
The government's desire for tranquility in social life would be obtained, in good part, by direct media interventions that prevented access to dissenting voices, right down to 1986 after the PNM lost the general election for the first time in 30 years.
In today's world of rapid technological changes on the internet, media consumption has shifted away from print and regular television to the internet news feeds streamed live on You Tube. These developments make Lloyd Best's idea of a splendid Sunday Morning Paper a challenging dream.